The SL2100
Available and 'on-demand'
From any location
The 'On-Demand' Workforce
With the advent of all the communications technologies in the market, customers expect to be able to reach someone at a business to get immediate answers and information – without having to leave a message. To assist in maintaining a positive customer experience and a high level of service, businesses today need to have workforces that are available and 'on-demand' from any location. A great customer experience usually generates repeat business.
With NEC's SL2100, you can ensure that your team stays connected through its wide-range of communication tools that accommodate flexible workspaces and allow free roaming wherever they are.
Work Smarter – Applications to increase efficiency
NEC's SL2100's InUC delivers to you an integrated unified communications (UC) solution that enhances your organization's productivity and collaboration. This productivity-boosting solution offers you key functions that deliver excellent business benefits.
With InUC's intuitive web-based client, it enables full call control from your PC screen. It offers a quick and easy way to manage calls and look up contacts. It also provides video conferencing, collaboration, document sharing, presence and instant messaging which allows you to stay connected and productive from any location.
Remote/home office workers
Users can enjoy a complete phone user experience from their home office plus greater working flexibility. Individual and business benefits include the cost and time savings of travel and even the associated costs of workspace. IP Desktop handsets provide access to system features from the home, e.g. contacts directory, call transfer and more.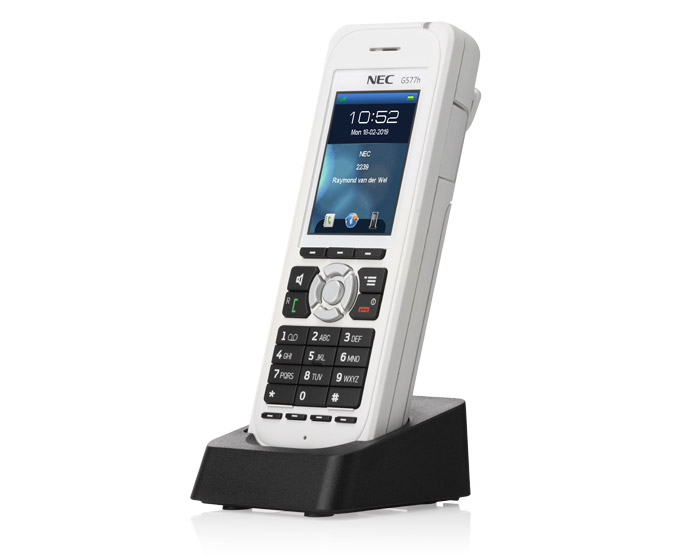 Stay connected while on the move
With Mobile Extension, you can take your office number with you when you're on the move. It provides you access to system features such as caller ID, call transfer and voicemail and it really is like being in the office, whether you're traveling or sitting in traffic.
Company specialists can now be empowered to maintain high service standards when out of the office since they remain reachable via a single number from any location.
Salespeople can use Mobile Extension to ensure that even when they're on the road, they never miss a call which could lead to a lucrative business opportunity.
With DECT handsets for wireless voice communications, you can keep in-touch with customers and colleagues from any in-building location.
Use your existing Smartphone as a system extension complete with call control. Save on mobile call costs and remain reachable on a single number. With the Smartphone SIP App, simply connect to the SL2100 via Wi-Fi or across your Mobile Data Network (3G/4G). If the smartphone is not connected due to lack of Network, the SL2100 can provide roaming by routing calls to your GSM number.
Save on mobile costs – lower call costs and maximize on existing investments
Enable Single Number Reach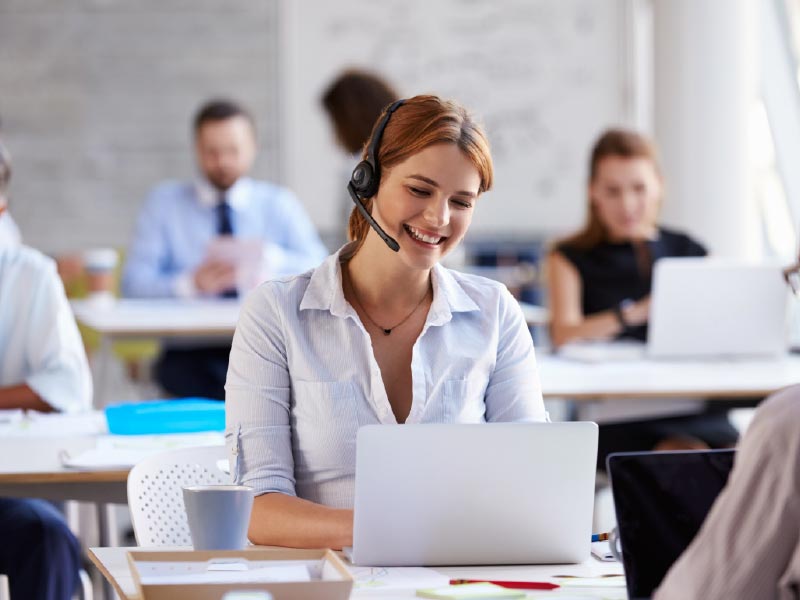 Feel free to roam around your office while staying connected and reachable. The SL2100's digital and IP mobile handsets enable you to take most of the features and functionality of your desktop phone with you as you take care of business from different locations throughout your building. You also have the options to manually Login/Out of any IP desktop phone to use as your own extension and use wireless headset adapters for hands-free operation.
Questions About The SL2100 Phone System?