Intermedia Unite
Businesses that want freedom, not Fences
A fully integrated unified communication and collaboration platform for SMBs that combines a PBX phone system, video conferencing, chat, screen sharing and file management into a seamless experience.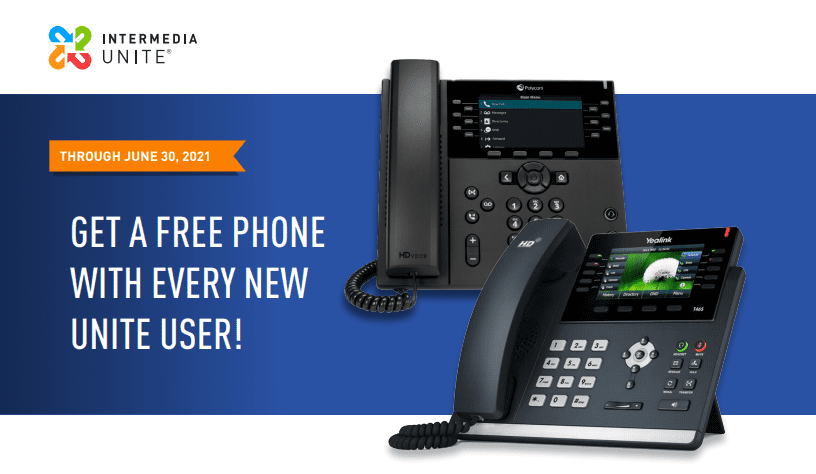 Key Features of Intermedia Unite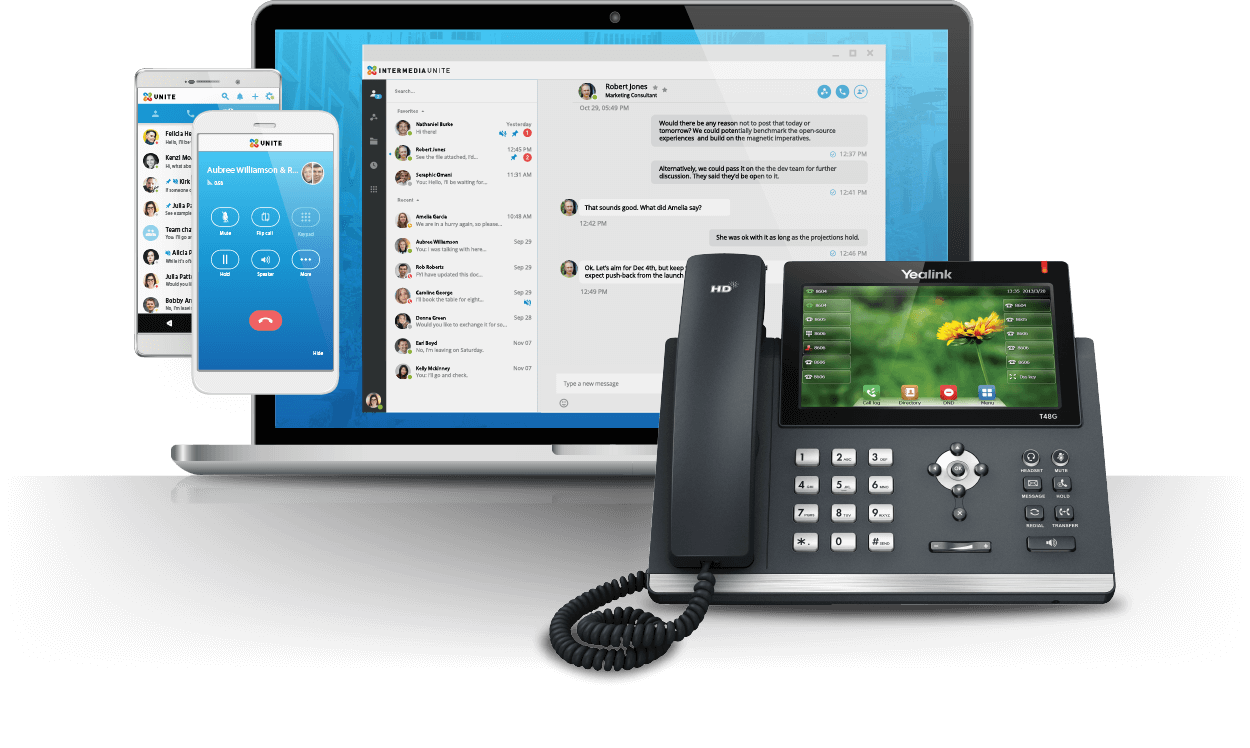 Increased Productivity and Collaboration
Video conferencing and seamless integration between mobile devices and your corporate phone system make your business more productive.
Lower Costs
No hardware to buy, install, manage, upgrade or replace. Save on monthly phone bills when compared to traditional phone service.
Increased Reliability
99.999% financially-backed up-time service level agreement (SLA) and automatic rerouting of calls in event of any outages.
Simplified Scaling and Management
Unite scales according to the needs of your business. From small business to enterprise, you can order service according to the number of users; no guessing number of lines needed.
Business Continuity
Intermedia Unite automatically rings all your endpoints with every call and in the event that you don't answer, it routes the call to any number you choose (branch office, automated attendant, mobile number, etc.).
About Unified Communications
Unified Communications as a Service (UCaaS) is an interconnected system of communication and collaboration applications and services that are hosted in the cloud. UCaaS combines features such as telephone communications, chat, video conferencing, and file backup and sharing into one platform.
Intermedia Unite is a new easy-to-use cloud-based unified communications (UC) platform that helps employees to be more productive and collaborative with a full-featured phone system combined with audio/video/content sharing, chat, conferencing, and file sharing and backup capabilities.
Desktop VoIP phones to span the spectrum of all your employees' needs.